Hello buddy's I'm Back with New topic about Jio APN settings, Apn settings for jio are nothing but the access point names of the network you are using or connected to. With these APN settings activated on your mobile phone, you can get the high-speed internet on your mobile. So, here we are going to know about how to get the Jio APN settings on your Android, Windows and iPhone devices. Jio is introduced by reliance and only supports 4G handsets, so the reliance jio 4g apn settings are very important to get the high-speed internet settings.
Also, some 4G devices are very important for the Jio because for some mobiles Jio cannot provide direct calling, so we have to use the Jio4Gvoice app. So, today I will tell you how to get Reliance Internet Settings on your Android, Windows and iPhone devices. If you are looking for the Jionet APN 0.40 settings then we are ready to help you. Now, you can get the APN settings for Android, Windows and iPhone.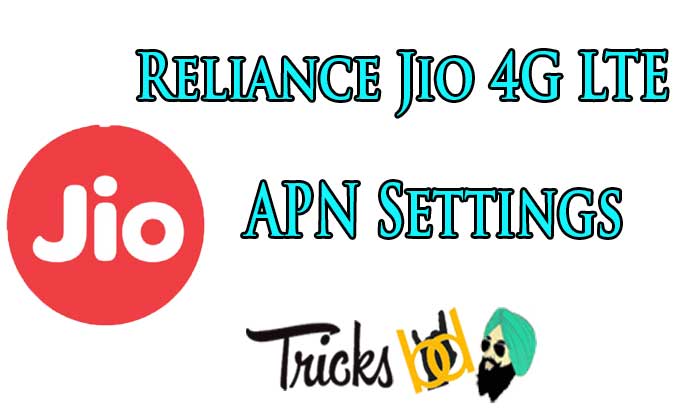 Here I will give you the steps to download the Jio 4G APN settings. And also the steps to get the Jio Net Setting in your Windows, Android and iPhone. And also You should know the details about what is APN and also what is the APN and how can we find It?
How to See My APN?
Go to Settings in your Phone
Enter the "Mobile Networks". A new window will open on your screen.
In that Menu, you will see an option for "Access Point Names".
You can see your APN here, If you are using two sims in your Smartphone, then you can see two APN's.
Jio 4G APN settings for Android
It is very easy to set the jio APN settings on Android when compared to other devices. There are different options displayed on the Screen. You have to set the APN from that, the following table shows the process to set the Jio APN settings on your Android mobile or tablet.
| | |
| --- | --- |
| LIST | DETAILS |
| Name | Jio 4G (you can give any name, it doesn't matter at all) |
| APN | Jionet |
| Proxy | Not set |
| Port | Not set |
| Username | Not set |
| Password | Not set |
| Server | Not set (you can use www.google.com to increase browsing/downloading speed) |
| MMSC | Not set |
| MMS Proxy | Not set |
| MCC, MNC | It depends on your area. So don't change these default settings |
| Authentication Type | Not set |
| APN protocol | IPv6 (to boost speed, you can change it to IPv4/IPV6). Same is for roaming protocol |
| Enable/disable APN | leave it unchanged |
| Bearer | Unspecified (you can change it to LTE) |
| Mobile virtual network operator type | None |
So, please make sure that the above details are said Intact. If you have any queries please contact us, just drop a message using the comment section provided below.
Get Jio APN settings for iPhone and iPad
Click on

Settings

>

General

>

Network

.
In Network Settings Tab just select "

Cellular Data Network

"
Now, you can add the APN here (Below).
Please Leave Username and Password blank
That's it your VPN is added successfully.
How to Get Reliance Jio APN Settings For Windows Phone?
For Windows phones which do not fully support LTE 4G jio 4G voice is not available in store. So, you cannot make calls but can enjoy the High-speed 4G internet. Just follow the below steps to get the Jio Apn settings and Jio Network settings.
Since Jio4G voice is not available on Windows app store, you won't be able to make voice calls. But you can access 4G data without any issues.
Open settings & select 'mobile+GSM' option.

Data roaming option: don't roam
Highest Connection Speed: 4G
Press back button.
Scroll down & select 'access point' option.
Click on + symbol.
Put name: Jio
Internet APN: jionet (all small letters)
Press OK button & it will prompt like this: Tap OK to proceed or tap Cancel to enter apn settings.
Click OK & Activate the APN.
Now turn on data to enjoy 4G speed on windows phone.