Hi friends, here I am back with another trick to how to transfer money from paytm. Here I am going to say you about how we can transfer our paytm money from our paytm account to any bank account with 0% fee (no charges).
We all know about paytm app which is becoming dearer to customers and gaining lots of customers day by day. After demonetization arrived in India so many people are stepping into online payments and started using mobile wallets and internet banking websites.  As all of us are aware that some charges are applied for any payments we make through online. For more paytm offers clicks here.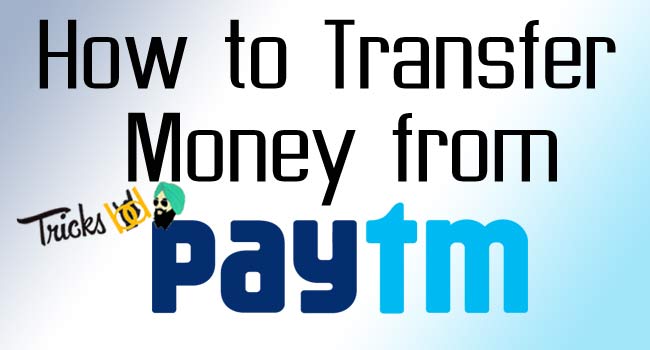 How to Transfer Money from Paytm:
Nowadays, so many numbers of people like vendors, merchants, and grocery store owners. For these people, paytm has enabled them with 0% fee charges when they transfer amount from their paytm wallet to bank accounts.
In 2017 paytm announced that it is giving 0% interest for some period but now at present, it is taking 2% for every transfer. In ,this trick that I am telling you about how to use your paytm account to transfer your money to your bank account with 0% charges applicable. If you Don't know how to use paytm read this post.
HOW TO DO IT:
For this, you have to create your account as a merchant account.
Link for PayTM Merchant Account: https://paytm.com/business/payments/sign-up
Now you can see paytm signup page.
Click 'Get your QR Code instantly' button and give your details to login in your details. You can give your existing account details if you have an account.
Once you logged in it will ask you to select any payment solutions and select option "I want to accept payments in my shop/retail store.
It will ask your business details. If you have a business or not just give your name and select any personal business from given criteria.
Enter your original address because this is not a hack we just service providers for yourself that's it.
Now you can get your QR code and done.
Now your account is a merchant account.
Note: This is not a trick or hack we are just using one of the services giving by this mobile wallet for our personal service providing.
For your better understanding of limits of cash transfer, i will make you some criteria.
Related Articles:
Paytm Customer Care Number | Paytm Toll Free Number
SMS Center Number For All Mobile Operators
Airtel Customer Care Numbers 2018
Tmobile Customer Number & T Mobile Customer Service Chat
Usage criteria:
You can transfer up to 25000 per month from Paytm wallet to your Bank Account as per the RBI regulations.
The minimum of 100 needed to send to the bank.
You can send  5000 per transaction to your account
You can get amount instant or New Paytm customers have to wait three days before sending money to a bank account(If you are a non-KYC client)
It takes 24 hours to money to be credited to your bank account once the transfer process has been initiated.
Summary
Article Name
How To Transfer Paytm Money To Bank Without Any Charges
Description
how to transfer money from paytm: Best way to transfer paytm money to the bank with zero fees, here we discuss all the ways to transfer money to bank.and you can get mobile recharge offer.
Author